As your local water utility provider, we strive to keep you continually updated on all matters related to your water service. If you do not find the information you need, please contact our office at (530) 787-4502 and we will gladly assist you!
To receive alerts regarding emergency water quality warnings as well as planned and unplanned service interruptions, please be sure to sign up to receive alerts by clicking on the SIGN UP FOR...
We wanted to let you know that the 2018 Consumer Confidence Report (CCR) was mailed to all customers on June 26, 2019. You can also view a copy online by clicking on the following link.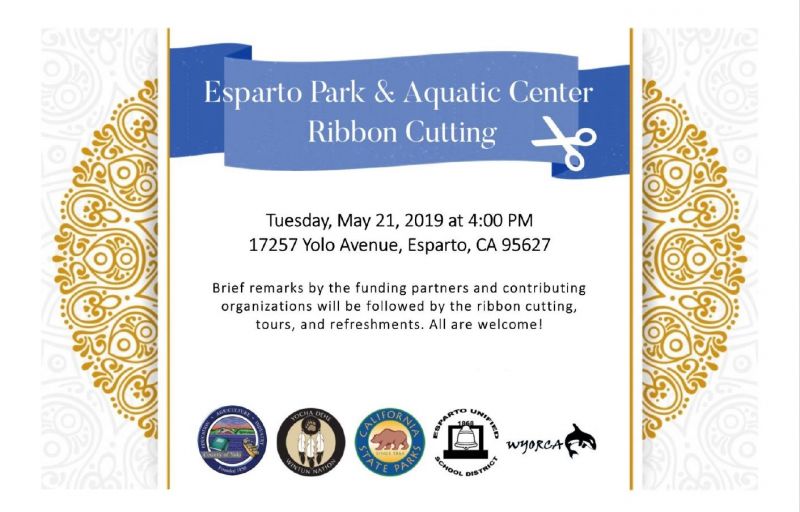 The park is scheduled to open to the public onTuesday, May 21st and the pool is scheduled to open to the public on Sunday, May 26th.
Think April is too early to start looking for your ideal summer job? Think again!
The YMCA is hosting a Summer Job Fair on April 24, 2019 at the new pool. Visit us between 5:00 p.m. and 7:00...
Great news!! The Tuli Mem Park is scheduled to open on Tuesday, May 21st and on Sunday, May 26th the Aquatic Center is scheduled to open. Be sure to check out the entire facility especially the...
We are excited to announce that our new website has launched and includes all the information our community needs related to their water service. Check back often, as we will be adding information...